How a Property Management Company Can Help You Expand Your Empire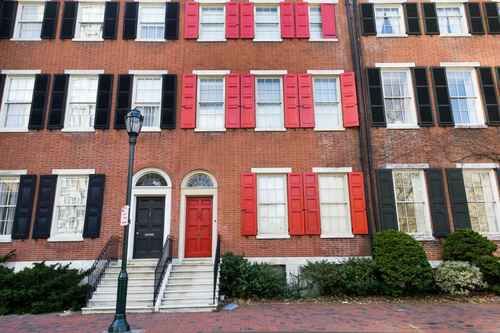 If you're in the rental property ownership business, you may feel like there aren't enough hours in the day. It can be difficult to find a balance between catering to the needs of your tenants, expanding your business, and finding free time to spend with friends and family. Therein lies the value a premium Fishtown property management company can provide you. We can help you to handle the many responsibilities rental property owners must deal with on a daily basis, so that you can focus on expanding your rental empire.
Being a landlord is like owning any other business. The owner of a restaurant doesn't cook all the food, serve it, wash the dishes, and handle the financial aspects of owning a small business. He or she hires a team of employees to diversify these responsibilities, so that he or she can focus on making the business as successful as possible. Your approach to the rental property business should be no different.
PMR: The Go-to Name in Fishtown Property Management
When our Fishtown property management company takes on a new client, we assign a manager to each of that client's properties. These managers make sure to focus on all of the daily details necessary for running a successful rental property empire, so that you can focus on growing your business. We'll handle all of the following aspects of rental property ownership for you:
Tenant Placement

Lease Preparation

Repairs

Rent Collection & Processing

Bill Pay

Utility Reimbursements

Eviction Filings
If you only have one or two properties and no day job, then maybe you think you can handle of all these landlord responsibilities on your own. But whether you're a property owner who already has several different rental properties, an ambitious newbie who wants to expand, or someone with another career looking to build a rental empire on the side – a reliable Fishtown property management company is an invaluable resource. Our team will help you to get the most our of your investment, while simultaneously giving you the gift of more free time to enjoy the finer things in life.
Call PMR to Expand your Fishtown Rental Empire Today!
If you're serious about taking your network of residential investment homes to the next level, hiring a reliable Fishtown property management company is an imperative step in that process. The benefits of having such a team on your payroll are twofold: we will help you in a financial sense by allowing you to focus on the business operations necessary for expansion, while also providing you with valuable free time to spend with friends and family, to travel, and to indulge in whatever other experiences will help to enrich your life. So if you're serious about getting the most out of your investment properties, give PMR a call at (844) 467-6700, or email at [email protected]. We look forward to working with you!