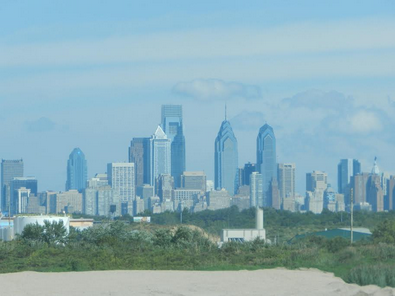 Located on the outskirts of the city in the River Wards district, Port Richmond is one of Philadelphia's most culturally vibrant and unique neighborhoods. This area has a rich history of blue-collar, working-class Polish and Irish families, and in recent years has seen an increased population of young urban professional transplants who call Port Richmond home while working in other parts of Philly. This neighborhood is simultaneously old-school and up-and-coming, and smart rental property owners will take note of Port Richmond's unique culture in order to best manage properties in this area. There are numerous benefits to developing a rental property business in this neighborhood:
A strong work ethic makes for a reliable tenant – The blue-collar character of this neighborhood certainly makes for desirable tenants, by and large. Prospective tenants in this neighborhood will likely be looking to rent long-term, as there are many tradesman as well as young professionals seeking a foundation for their careers and families. Some of these tenants may leave eventually to purchase homes of their own, but often times, these are some of the most reliable and respectful tenants you'll find.
Be part of a cultural renaissance – As the population of transplants and young professionals grows, the culture of the neighborhood begins to change. Though Port Richmond still has Irish and Polish working-class roots, the changing state of the neighborhood will lead to new businesses and a new cultural melting-pot. Port Richmond property owners are on the ground floor of this changing tide, and it's important for owners and property management companies in Port Richmond to take an enthusiastic role in providing the highest standards for our tenants in order to help the neighborhood grow.
Potential for a high ROI – As anyone who owns properties in neighboring Fishtown or Northern Liberties can attest, purchasing a home in the right neighborhood at the right time can make for big financial gains within a decade or less. As more young professionals move in and more new businesses open up, property values will increase. Investing in rental properties in Port Richmond may pay big dividends in the coming decades.
For rental property owners looking to expand their business, a reliable Port Richmond property management company can be an invaluable resource. Such firms allow rental property owners to focus on growing their business, by freeing up valuable time that would otherwise be spent on mundane tasks such as rent collection and tenant placement. If you're a rental property owner in Philadelphia and would like to make your business more efficient, contact PMR via the information below:
Phone: (844) 467-6700
Email: [email protected]