How Our Northern Liberties Property Management Company Can Use Technology to Improve Your Rental Business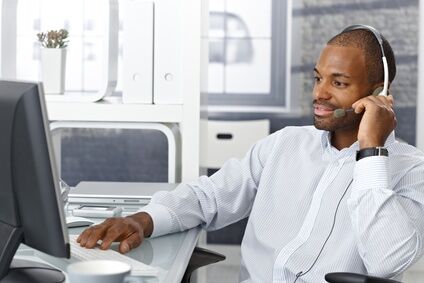 Here in the 21st century, our society is experiencing technological advancement at an extremely rapid pace, the likes of which mankind has never seen before. The astute businesspeople among us will use these new technologies not only to improve the quality of our personal lives, but also to make our businesses more efficient and attractive to our prospective customer bases.
As any successful business owner knows, the ability to adapt and stay ahead of the curve is crucial to staying relevant in a competitive marketplace. There are a few ways in which our Northern Liberties property management firm can help local rental property owners improve their business through technology:
Online marketing – In these changing times, more and more consumers are turning to the internet for purchases big and small. This is becoming increasingly true of the housing market as well. In 2015, an effective real estate marketing strategy will take advantage of this fact by producing high quality digital advertisements for rental spaces. A well-crafted rental listing will make use of descriptive language and professional photography in order to evoke positive emotions in prospective renters before they even set foot in the property.
Online payments – Giving your tenants the option to pay their rent online is very convenient for all parties. It saves time and effort for everyone involved. Your tenants can instantly pay without having to worry about taking a trip to the mailbox or setting up a meeting with one of our property managers. And it allows us to manage your property more efficiently through the use of digital data – we can more easily keep track of late payments and handle any issues in a timely manner.
Property management software – Effective use of property management software helps our managers to maximize their productivity. Such software makes use of automated reminders which allow us to handle any potential problems as efficiently as possible. This frees up time for the more demanding aspects of property management, such as online marketing or in-person viewings of properties.
Our Northern Liberties property management company strives to make the most out of these and many other technological tools in order to help you manage, grow, and expand your real estate empire. An effective strategy will integrate all of these tools and make things easier for property owners, managers, and tenants alike. This will in turn increase your popularity in a competitive real estate market.
PMR: Ahead of the Curve in Northern Liberties Property Management
If you're a local rental property owner looking to improve the efficiency of your business, a reliable Northern Liberties property management team may be the missing piece. Our team of experts can handle all facets of property management, which will lead to increases in the productivity of your business, and the quality of your personal life by saving you valuable time. So if you'd like to take the next step for your empire, or find out more about us, give us a call at (844) 467-6700 or email at [email protected]. We look forward to working with you!